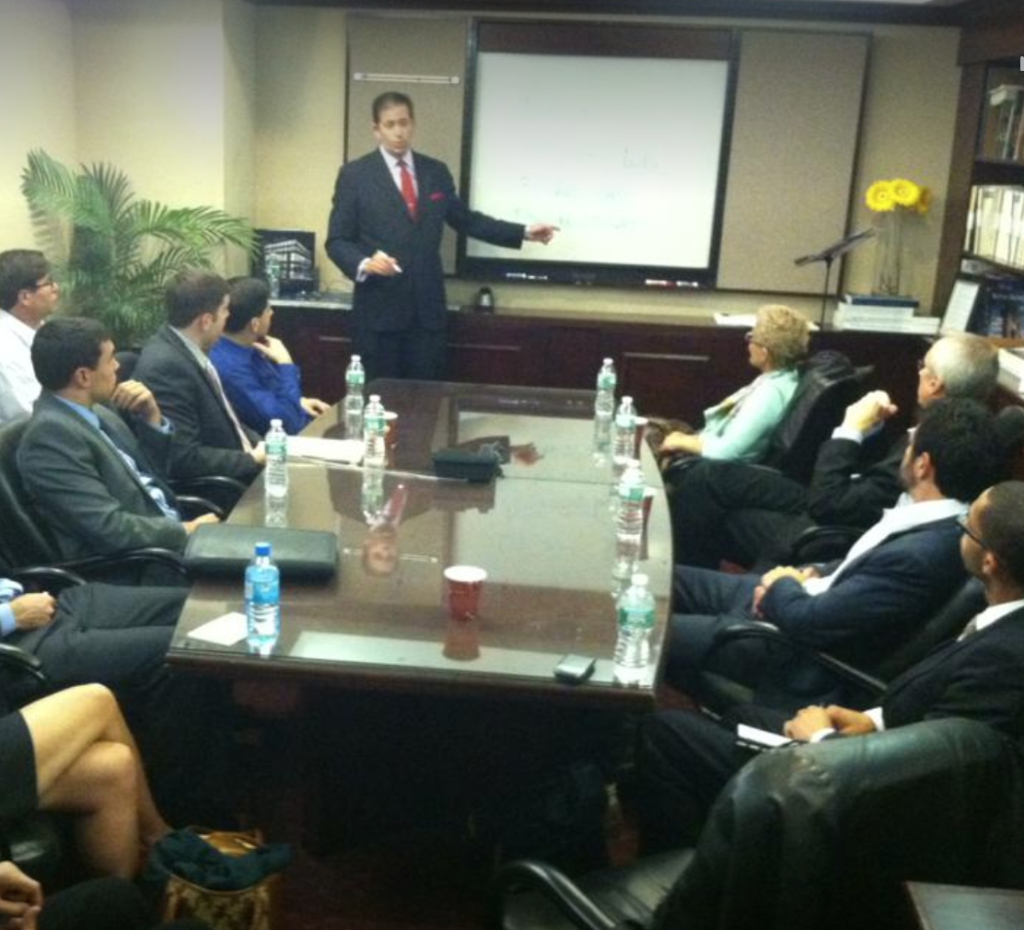 We offer a results-oriented sales training program customized to your firm's needs. Mitch Harris, The Samurai of Sales, has combined past experience with an innovative perspective to create a customized consulting approach that is relevant, hands-on and tremendously effective.
Mitch and his team of experts get into the mix with both you and your people to pinpoint areas of improvement and diagnose corporate culture. By teaching practical skills, systems and solutions, we help your organization to improve bottom line results while expanding your perception of what is possible. Mitch's diverse set of skills and varied experience in both life and business make his consulting approach extremely flexible and adaptable to many different corporate environments.
OUR FOCUS AREAS
LEARN TO LOVE OBJECTIONS
Why dealing with objections does not need to be unpleasant

Recondition the split second reactions you have when someone hands you an objection or tries to shut you down

Identify and dissolve your reluctance to pursuing objections with a passion

Look forward to and embrace objections instead of just tolerating them as a necessary evil
GENERATING REFERRALS
Get away from having to do things the hard way

Get referrals much earlier on in the relationship

Generating PASSIVE referrals, or receiving referrals without even having to ask

Learn the dynamics and communication skills that create the openings, expectation and culture for receiving referrals
TOOLS OF PERSUASION AND INFLUENCE
How to plant seeds early on in the process by the questions you ask

Developing deep rapport and connection with prospects

Learn how to close at the highest level and get the business
GRABBING YOUR PROSPECT'S ATTENTION IMMEDIATELY
The prices you pay if you do not GRAB someone's attention immediately

Discover the power of a STARTLING CLAIM or STARTLING QUESTION

Understand the interference or MENTAL WAX PAPER both in your own mind as well as the mind of the prospect

Overcome the added challenges of getting someone's attention in today's market

Be willing to be dramatic and get right to the point!
EFFECTIVELY QUALIFYING YOUR PROSPECTS
Prepare your prospect to answer more questions than he or she is accustomed to

How to move beyond the initial answers and reasons

The art of using subtle, implied communication versus simple fact-finding questions
EFFECTIVE MODELING
Utilize an ironclad formula for effectively modeling anyone, at anytime, in any area

Identify the traits and characteristics that top performers have in common

Learn how to save immense amounts of time, energy and money getting the results you truly want

Discover the meaning and importance of constantly stretching your comfort zone and becoming "comfortable with being uncomfortable"