ATTENTION:
If Your Business Involves Selling,
This is the Most Important Letter
You Will Ever Read!
Struggling Sales Executive Has Major Selling Breakthrough To Hit Over 273% Of Quota,
Become #1 In The World And Earn Over $800,000 In 1 Year!
Soon I will share three secrets that top producing sales pros use to close the business that others don't, but right now I'm going to show you how to get your foot in the door with large potential clients who normally wouldn't even take your call.
It's called "The Remora Fish Principle."
Have you ever seen shows like National Geographic about ocean animals? Sharks are among the most popular and fascinating. They are beautiful, but dangerous.
Some of the big sharks often have a small fish swimming along beside them called a Remora Fish. Why would a shark allow this? It's because the shark and the Remora have a symbiotic relationship, where the Remora fish cleans the shark and keeps it healthy. In return, the shark gives the Remora protection.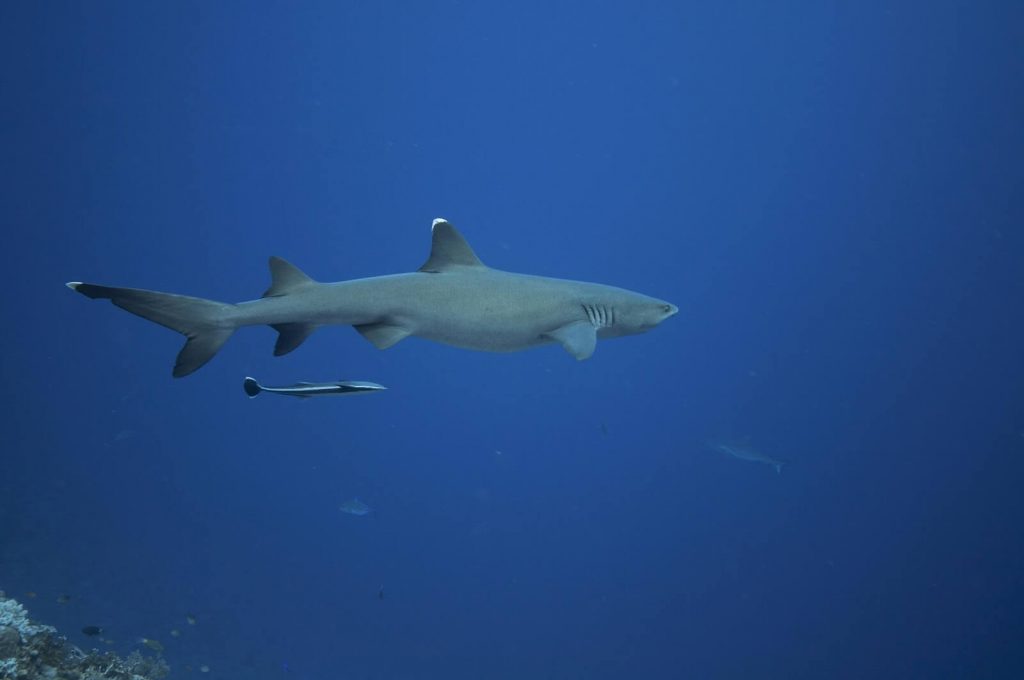 What do other fish think of when they see the Remora Fish? Exactly, the shark! Do you think the Remora has any trouble getting respect when it's swimming alongside the shark? No way!
The same principle applies in business when you're trying to attract a large client.
One of the biggest mistakes sales professionals and entrepreneurs make when soliciting large prospects is not considering whom they could associate themselves with or whose name to drop to get instant attention and credibility.
We've all heard of "Seven Degrees of Separation." Most of us are connected to virtually anyone in the world by seven levels of connection, very often less. You could be just one or two degrees of separation away from the biggest and best prospects in your market, but you simply have to work it!
If someone is substantial enough of a prospect, might it be worth having a few extra conversations, or putting out a few extra feelers, or doing a little extra research to see if you can create that connection?
The Internet and social media make it easier than ever to connect with or friend "a shark." With the right follow through, you can be referred along quickly. It's not always easy and it does take work, but it happens all of the time.
The "shark" you associate yourself with doesn't have to be another person; it can be an organization or institution.
For example:
Having attended the same college, fraternity or sorority
Belonging to the same industry or professional organizations
Sharing a unique hobby ("I see we both scuba")
A past employer or client that you might have in common
Political activism or religious faiths (these topics don't always need to be off limits if they can create connection)
And more!
Whether it's other people, organizations, or locations, see how you can create credibility and associate yourself with a "shark" that will get your prospect's interest and attention – above and beyond simply who you are and what you have to offer. You will be amazed how much of a difference this can make.
Over the years I've opened plenty of tough doors be creatively reaching out and attaching myself to a shark!
Introducing . . .
The Samurai of Sales Home Study Audio Course!
The Samurai of Sales Home Study Audio Course contains over 13 hours of audio designed to help you achieve true sales mastery. In this jam-packed program, you will:
Learn the key distinguishing elements of a top producer's psyche that distinguish him or her from the masses . . . so you can be mentally prepared to close MUCH more business
Identify and dissolve the core limiting beliefs that hold most sales professionals back . . . so you can clear away the "mind trash" that's blocking you from the selling greatness you're truly capable of
Understand how the master Samurai of centuries ago and top-level closers have a similar mindset . . . so you can tap into your inner Samurai and become truly unstoppable
Powerfully grab the interest of anyone you are speaking to within 30 seconds or less . . . so you can command attention and respect from the largest prospects in your market
Qualify your prospect with purpose and direction in a way that goes beyond simply fact finding . . . so you can understand what TRULY drives the person you're speaking with and get her to take action
Plant seeds in your prospect's mind, creating a positive pre-disposition towards you and your product/service . . . so they feel compelled to take action on your offering and do so for their OWN reasons, not yours
Develop laser beam focus and clarity on what's most important to you . . . and what is driving you to grow your business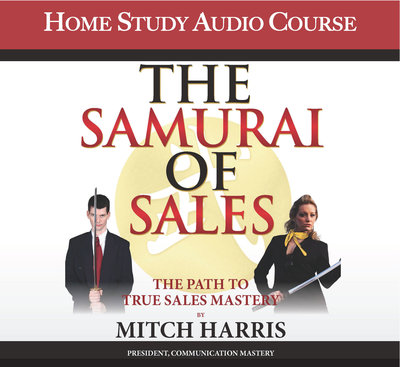 But that's just scratching the surface! You'll also:
Learn how much fun dealing with sales resistance is . . . to the point where you feed off of rejection and look forward to it
Be armed with objection-handling techniques like "The Reverse," "Converting Objections Into Questions," the "US/THEM" principle and more . . . so you can become a master of handling objections
Master the art of "hyper-intuitive" listening . . . so you'll be able to hone in on what's most important to your prospect
Defend your commission and protect your fee . . . so you get paid top dollar!
Take action and follow through consistently . . . instead of going off track or stopping
Master the art of answering a question with a question . . . so you maintain control of your presentations while also showing deep interest and attention
Learn the use of "Transitional Triggers" . . . to answer questions, handle objections and segue through sales resistance with greater ease
There are tons of other tips and tools that will make you a much better sales pro, plus inspirational stories that will have you attacking your sales pipeline with intensity and passion!
The Samurai of Sales Home Study Audio Course includes over 13 HOURS of audio plus a 50-page interactive workbook to use real time while listening to the audio. This allows you to truly master the material and skills.
If where you're at right now is totally acceptable, then that's great.  But if you're not satisfied and you want more, then you need to own this program!
About Me, Mitch Harris, The Samurai of Sales
When I was working as a stockbroker on Wall Street, I struggled at the beginning. Age 26 and living at home with Mom, not able to afford the clothing or experiences I wanted.
I couldn't afford taxis so I took the subway. One night my station was closed and I had to go several stations down to the very end of the train line at Coney Island (unsafe at that time). As I walked back home by myself at 2:00 am in my suit and tie, I thought "this sucks!"
Over the next few years, I committed to mastering the very tools I'll be teaching you in this program, and I increased my production and my income dramatically. I experienced what it felt like to be a top producer. People began to approach me and ask me for help and support as a sales guide and mentor. I soon realized that I had a real love for coaching and I was great at it too. That experience spawned what has now been a 15+ year career as a full-time Executive Coach and Sales Consultant.
During that time, I've had the opportunity to travel all over the country and as far as Hong Kong to share this knowledge with as many people as possible. The Samurai of Sales Home Study Audio Course allows me to reach many more people than I could ever reach in person!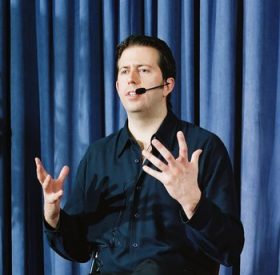 Case Study: Brett Yeager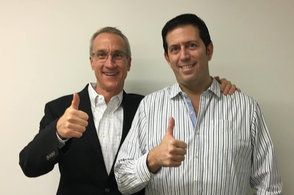 Brett Yeager was a 52-year old technology sales executive, living in New York City and already in a position of leadership within his company.  After over 20 years in his industry, he was earning a very modest six-figure income.  Not bad, but nowhere near what he was capable of, and he knew it!
He then transitioned into another branch of tech sales and went from being a manager back to the role of sales rep.  As a direct result of the things I will teach you in this program, within the first year at his new position, he closed a $1.2 million deal and within 3 years he was #1 in the world, hitting over 283% of quota and generating over $15,000,000 in sales – in one year!
His personal income didn't just increase substantially, it increased exponentially to over $800,000!
The next year his company doubled his quota because he had performed so well, and that year he hit 237% of the higher quota! Pretty amazing!
There is no guarantee on individual results.
Three Secrets Used by Top Producing Sales Pros
1. TOP SALES PROS USE STRATEGIC RECIPROCITY
So many sales professionals and business owners focus on practicing their sales pitch and learning the right "closes," which are both important, but we all know that actions speak louder than words and people respond favorably when you DO something for them.
Reciprocity is simply the idea that when you do something to or for someone, they feel the desire to reciprocate – or pay it back. This can be negative (like revenge to get even) or positive (like returning a favor to express gratitude or appreciation).
Top producing closers are always looking for ways in which they can deliver value, offer support, and provide (ethical) favors to prospects, whether it's a new contact or an existing client. Look to see how you can support, educate and keep them informed regarding what matters most TO THEM. Look for resources (or ethical gifts) you can provide them that will have them appreciate you and what you bring to the table.
I once created a breakthrough in a relationship I was cultivating with a high level decision maker at a financial services corporation, as a result of giving him a CD of a comedian I knew he liked. The gift showed that I had paid attention to what he spoke about outside of business and that we had a lot in common. It wasn't typical or predictable, but it was appreciated and led to a three-year relationship. I worked with his entire agency, and he even brought me into his home to work with a family member of his!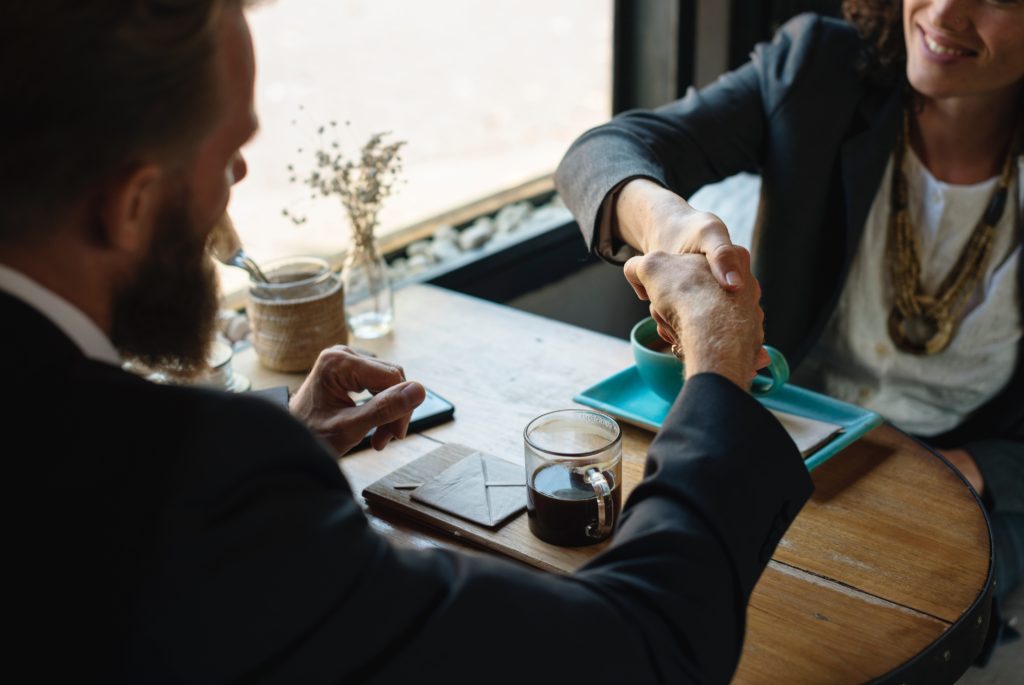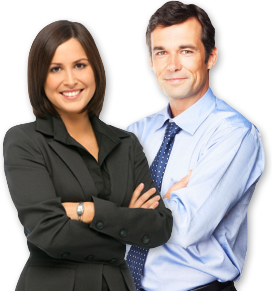 2. TOP SALES PROS FOCUS ON ASKING QUESTIONS
Most sales professionals understand the importance of being fluid in their dialog and knowing where to direct the conversation, but too many focus on learning to SAY better things rather than on honing their ability to ASK better questions to identify the real reasons preventing prospects from moving ahead.
Top producing sales pros remember the saying that "God gave us two ears and one mouth, so we can listen twice as much as we speak." A true Samurai Of Sales is an expert at listening and picking up on the subtle clues that will expose a prospect's "decision triggers" and emotional hot buttons.
One of the crucial elements of being a great listener is being super focused on asking effective and relevant questions. Questions that guide the dialogue and allow you to hone in on what matters most, and questions that encourage your prospect to do most of the talking.
They can be open ended or closed ended, long or short, supportive or challenging, simple or provocative – but whatever they are, the bottom line is that you need to ask a lot of questions!
I'll get into more detail on specific questions to ask, how, when, where, etc. in the Samurai of Sales Home Study Audio Course. For now, just know you should be asking questions instead of making statements, getting the prospect to tell himself instead of you saying it for him, being an investigative consultant as opposed to a pitchman/woman. You'll be amazed at how profound of an impact that will have on your results!
3. TOP SALES PROS THRIVE ON REJECTION!
Professional sales is difficult. The challenge of connecting with people in such a way that they choose to spend their money, dealing with inconsistent commission-based income, and facing judgment, criticism, negativity, setback and rejection is frustrating enough that many people quit.
But one of the things that clearly distinguishes a top producing sales pro, is that he THRIVES on personal rejection. He expects it – he eats it up – he craves it! He views personal rejection as a rare gift and a fun puzzle.
He realizes that the road to closing massive amounts of business and creating extraordinary results is paved with people saying "no thank you" or "not now" or "can you please call me back in a month." This is simply opening a door to what can become a fun and engaging puzzle to figure out. Specifically, the puzzle of what it's going to take to get the prospect to see things differently, and ultimately make a different decision based on new information. What questions must be asked, information provided, objections handled, opinions challenged and strength of character shown to get the result? Or in this case – the order!
Just like a challenging puzzle, it will take effort, concentration and persistence and it may not come together as quickly as you want, but the process can be incredibly enjoyable and the result so rewarding when you finally figure it out!
Rejection is an inevitable part of the journey to greatness in sales, so you might as well learn to enjoy it, and eventually even love it.
The insights I share on this topic in The Samurai of Sales Home Study Audio Course have changed quite a few lives and revitalized the careers of many sales pros and entrepreneurs.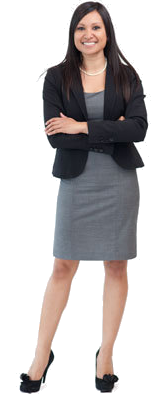 WHAT PEOPLE ARE SAYING ABOUT MITCH HARRIS
"Working with Mitch over the years has had a tremendous impact on my business and production. At a time when I was struggling and underperforming, Mitch helped me to get back on track and increase the production of my business by over 300% in under 9 months! The tools and ideas he shares in The Samurai Of Sales Home Study Audio Course lay out a roadmap for true sales mastery and reflect much of what he's taught me over the years. If you're committed to getting to that next level, I highly recommend picking this up!"
Leslie Bhagwandin, President, The Nardin Group Real Estate Brokerage And Investment
"The Samurai Of Sales Home Study Audio Course by Mitch Harris is much more than simply a "how to manual" on sales. This a doctrine on what it takes to attain true sales mastery at the deepest level. Your skills, your mindset and the bottom line actions you must take to improve your results. What Mitch teaches in this program played a huge role in my becoming #1 in the world at my company and catapulting my business to the next level! This program is a true game changer. I highly recommend it!"
Brett Yeager, Regional Account Executive, Fortune 500 Technology Services Corporation
"I've always been successful at sales, but Mitch's Samurai Of Sales Home Study Audio Course has helped to provide an even deeper understanding of the psychology behind cultivating and developing great long lasting relationships. I was definitely skeptical going in, but then found myself unable to take notes fast enough and constantly having to pause and rewind! I recommend this course to anyone interesting in growing their business and network."
David K., Financial Advisor, Merrill Lynch
The Samurai of Sales Home Study Audio Course includes:
13 Hours of audio packed full of ways to help you achieve sales mastery, all spoken by Mitch personally.
A Workbook full of exercises to help you apply the concepts to your situation.
The program is designed to help you:
Slice through sales resistance like a master Samurai
Close tons more business
Feed off of rejection and learning to enjoy it
Earn TOP DOLLAR for your product or service consistently
Command respect and attention from your TOP prospects
Dissolve the barriers that in the past have held you back
Develop laser beam focus, clarity and follow through
and MORE!
The Samurai of Sales Home Study Audio Course will sell for $197 when we launch it in the open market, but we are accepting pre-market early bird orders for the digital download for only $97 to get early feedback.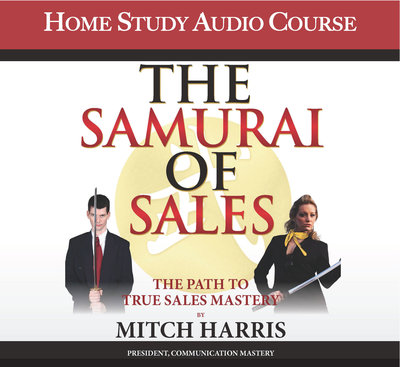 I already have tons of endorsements from people who I've worked with as a coach, trainer, and consultant. But The Samurai Of Sales Home Study Audio Course is a brand new product, and I haven't begun collecting feedback on this yet.
If you love it as much as I expect you to, I'm going to ask you to write something nice about it on Facebook.
Order The Samurai of Sales Home Study Audio Course digital download by midnight this Friday and you can SAVE $100. You can save money on the usb and cd versions as well.  PLUS receive these three bonuses:
Bonus #1: Samurai of Sales e-book
My Samurai of Sales book will be released to print booksellers this fall. Early reviewers have called it a "career-changing" book. When it is available, I'll email you the electronic version of this book.
Bonus #2: Wake 'Em Up Business Presentations e-book, by Tom Antion
Tom Antion is a highly-regarded speaker and internet marketer who has earned $100,000 to $225,000 every month for the last 15 years working from his home office. I'm impressed enough with him that I've hired him to be my internet marketing coach! In Wake 'Em Up Business Presentations, Tom will teach you professional techniques to move large groups of people to action. Tom says, "Making great sales presentations can make you a superstar in your field."
Bonus #3: "YOUR SALES BREAKTHROUGH!" webinar, by Mitch Harris, the Samurai of Sales
You will receive an invitation to attend our Your Sales Breakthrough webinar, which is about operating more strategically so you can close more business. We discuss:
Competitive Edge Theory
The Presentation Funnel
The Mastermind
Identifying your Worst Practices
Identify your prospect's Persuasion Blueprint
All three of these bonuses are absolutely free if you order The Samurai of Sales Home Study Audio Course digital download for just $97 by midnight Friday!
GUARANTEE
If you buy the Samurai of Sales Home Study Audio Course and don't think it's any good (I can't imagine that), simply return the product within 30-days and we'll refund your money. I'll even let you keep the bonuses as a gift.
I'm so sure that the Samurai Of Sales Home Study Audio Course will help you perform more effectively and improve your results – that if it does not, I'll do something truly outrageous for you. I'll give you a complimentary 30-minute sales coaching session free of charge!  That's how confident I am that you'll find this program to be extremely valuable.
For $10,000 or more plus travel and expenses, you could have me on site as a guest speaker or trainer for a day. Or for only $97 you can have me teach you the most powerful tools and information I know on this topic. You can listen again and again in your home, office, car, or while you exercise. I recommend reviewing each section many times until you master the concepts and incorporate them into your sales process.
FREQUENTLY ASKED QUESTIONS
Q: Other than the 13 hours of audio, is there any printed or interactive material I can use for support in learning this?
A: Yes, absolutely. This program includes a 50-page printed workbook that you can go through real time, step by step as you're listening to the audio. You can write notes, fill in words or just read the most important points as you go through it. It reinforces the material on a whole other level and allows you integrate the concepts visually as well. You can use the workbook in hard copy or in digital format. And as you can see, for a limited time I'm also offering a free electronic copy of the print book with every audio program that you purchase!
Q. In what formats is the program available?
A. There are three different options, all for the same price:
Downloadable audio and accompanying workbook. (Best option – receive immediately).
USB flash drive with audio files and the workbook that you will print yourself. (Shipped to you.) Buyers of the USB will also receive immediate access to the downloadable files for no extra charge!
Audio files on a CD with the printed workbook in a loose-leaf binder. (Shipped to you.) Buyers of the CD will also receive immediate access to the downloadable files for no extra charge!
Production and fulfillment costs are added for the second and third options, but shipping is free if you buy before midnight Friday.
Q: Is this program comprised of selling "techniques" or does it just focus on mindset?
A: The beauty of this course is it focuses on both. I share some critical distinctions you need to make in regards to how you approach the game of selling and how to think like a top producing closer. I also share specific tools and techniques. What to say, what to ask, what to listen for and how to guide the sales dialogue to transaction like a true Samurai Of Sales.
Q: Is this theory and what you've heard other people share, or is it from your own experience?
A: While I must say that I did initially learn some of the concepts from others who have come before me, the ideas and the specific tools and approaches I share here have come from over 25 years of direct, front line commissioned-based sales experience of my own, as well as over 15 years as a full time Sales Coach and Trainer. This is what really works out there in the real world.
Q: Is this designed for corporate sales people, or small business owners and independent entrepreneurs?
A: This audio course is an incredibly valuable tool for anyone who wants to improve his/her sales game. This applies whether you're dealing with large, B-to-B decision makers, or everyday mom and pop folks who are making decisions for themselves. It shows you elements of the human decision making process and your ability to persuade that permeates all aspects of selling.
Q: Is it Mitch Harris speaking on the program, or some other narrator?
A: It's me. You get to hear the words and ideas I've created directly from me.

P.S.  Oops! I forgot to tell you. This makes a great gift or incentive for others, especially if they're on your team.
There are audio programs that I still listen to that I first bought 15-20 years ago because they have so many spot on ideas and tools. I fully expect my new Samurai of Sales program to become a classic that you will want to listen to over and over.
If you'd like to purchase multiple units to share, I'm offering some volume package deal savings. If you purchase 10 units or more, you'll receive an additional unit for absolutely free.  If you purchase 100 or more, you'll receive an additional 15 units for absolutely free!
RECAP
Buy The Samurai of Sales Home Study Audio Course digital download before midnight Friday for just $97 (you save $100)!
For just $97, you will receive:
13 Hours of audio packed full of ways to help you achieve sales mastery.
A Workbook of exercises to help you apply the concepts to your situation.
Digital audio files downloaded directly onto the device of your choice, and once you have them place them on any device you wish.
Bonus #1: Electronic version of the Samurai of Sales printed book (when available).
Bonus #2: Wake 'Em Up Business Presentations e-book, by Tom Antion.
Bonus #3: An invitation to the "YOUR SALES BREAKTHROUGH!" Webinar, by me, Mitch Harris.
I'm anxious to make this valuable course available to you at the pre-market discount price of $97, and I look forward to your positive review on Facebook!